Hobnail are a Wellington institution. In 2019 they celebrated their 25th anniversary with a 5 star (music.net.nz) Best Of album and a national tour that saw them playing to full houses all over NZ.
"Highly spirited and entertaining……an illustrious fusion of bluegrass, celtic, folk, pop, and rock'n'roll."
Nelson Mail
It's June 1994, and a brand new band called Hobnail Boots take the stage at Wellington's Molly Malones. Within 18 months the band has recorded their first album, and Rob Joass (guitar and vocals) and Jo Moir (violin and vocals) have embarked on their first trip through North America and Europe.
27 years later and they have made their way through marriages, divorces, growing families, 7 albums, over 1,000 shows, at least 100 trips across Cook Strait, hundreds of flights, and somewhere north of 250,000 km's in the tour van. From Nelson to Norfolk Island, Auckland to Amsterdam, Banff to Balcairn. Festivals too numerous to mention.
"Refreshingly down-to-earth and lovely with vocals so tightly knit they could be family"
Mike Alexander NZ Herald.
These days Hobnail are a 5 piece band, featuring Rob Joass (vocals, guitar, mandola) Jo Moir (vocals, violin) Hamish Graham (vocals, guitar), Caroline Easter (drums, vocals) and the newest Hobnail, Murray Costello (bass). They can also be seen playing around the country as the Hobnail Trio, which is Rob, Jo, and Hamish playing in a more acoustic style, perfect for smaller venues and folk clubs and festivals.
The Band
Below is the current line up with a little bit about themselves. Enjoy!
---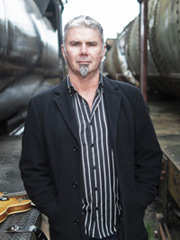 Rob Joass
(Vocals, Guitar, Mandola) Originally from Sydney, Rob moved to New Zealand in 1991. He writes compulsively, tours incessantly, teaches guitar, produces albums, and can be found behind a mixing desk, playing live and in the studio when time allows.
His songs have been covered by artists both in NZ and abroad.Outside of music Rob is keen cook and mountain biker.
In 2019 Rob released his 3rd solo album, "Pencarrow". "A songwriter's songwriter" - NZ Musician
---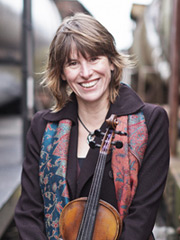 Jo Moir
(Vocals, Violin) Incorporates Celtic, Country and Classical influences into a violin playing style which can range from the breathtakingly beautiful to 'barnstorming', as one reviewer recently put it. As a vocalist, Jo can melt the coldest of hearts, "Jo Moir has one of those rare voices….. a breath of fresh air".
When she is not playing her violin she is playing with her old Morris Minor, or spending time building and planting at her recently acquired Foxton lifestyle block.
---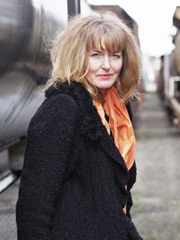 Caroline Easther
(Drums, Vocals) A New Zealand music legend, having spent time drumming for iconic Dunedin bands The Chills and The Verlaines. In 1997 she teamed up with The Warratahs' main man Barry Saunders, with whom she continues to record and tour, most notably with Bob Dylan and Joe Cocker.
Caroline has just released her debut solo album "Lucky", produced by ex-Muttonbird Dave Long to rave reviews all round. Caroline teaches guitar, singing and drums, and in her spare time is building a houseboat with her husband, Chris.
---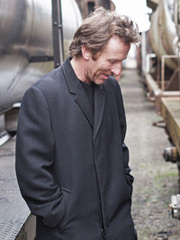 Hamish Graham
(Bass Guitar, Vocals) Is classically trained and can play anything and everything. Over the years he has played drums, guitar, mandolin and bass guitar for Hobnail. He is also an accomplished singer and songwriter and fronts his own band Milkthistle. Hamish brings an inimitable style to everything he does.
Hamish is the proud owner of a couple of acres at Otaki, where he lives in a tiny house with his wife, 3 children, 2 sheep, a dog, a horse, and several chickens.
---
Reviews
Below is some of the feedback we have received over the years - nothing more rewarding that knowing we have helped make someone's event special. Cheers !
---
Journey returns to Celtic roots
Twenty-first birthdays signify a coming of age, and in Hobnail's case it feels just that - the stars are aligned and the world is their oyster. Twenty-one days or months can seem like a lifetime for some bands, but for Hobnail they're shining brighter more than ever as they put all of their two decades experience to great artistic effect.
PJ Taylor
---
Review of the Album -"Baggage"
There is something refreshingly down-to-earth, direct and quite lovely about Hobnail.
Mike Alexander | The New Zealand Herald
---
"Original songs with the authenticity of folk and the spirit of rock'n'roll
Nick Bollinger | The Listener
---
"On their way to becoming our next Warratahs"
NZ Musician (The Fortune Horses review)
---
"Jo Moir has one of those rare voices… a breath of fresh air"
Andy Donnelly | Radio CKUA, Canada
---
"In the same paddock as the Go Betweens, with nods to country and rock. Excellent all round"
Dominion Post (On With The Show review)
---
"An explosive mixture of folk and pop. Don't miss them"
SEE Magazine | Edmonton, Alberta. Canada
---
"Whenever I need a foot stomping good time, or to shed a tear over the glory of life itself, I go out and listen to Hobnail. I like good music!"
Gary McCormick
---